Investigation and analysis of medical students' sense of alienation
Keywords:
Medical students, Alienation, Current situation
Abstract
In order to investigate the current situation of alienation among medical students, this study adopted the convenience sampling method to select students from a medical university in Guangxi, China as the research objects and measured the alienation level of medical students through the General Information Questionnaire and the Adolescent Alienation Scale. Results: ①The overall level of medical students' alienation was low, nevertheless social alienation and environmental alienation were slightly higher than interpersonal alienation. ②In the context of the coronavirus pandemic, medical students have a high sense of alienation and meaninglessness in their living environment. However, meaninglessness is the highest in the dimension of social alienation, loneliness is the highest in interpersonal alienation, and living environment alienation is the highest in environmental alienation. The alienation level of boys is slightly higher than that of girls. ③Grade, family economic level, and whether there is only one child are important factors affecting medical students' sense of alienation. Among them, the sense of alienation of freshmen is significantly lower than that of sophomores, juniors, and seniors in all dimensions. The level of alienation in the third year each dimension is higher. Poverty-stricken students and children from One Child Families have a high level of alienation, so mental health education in the medical university should be attached great importance.
Downloads
Download data is not yet available.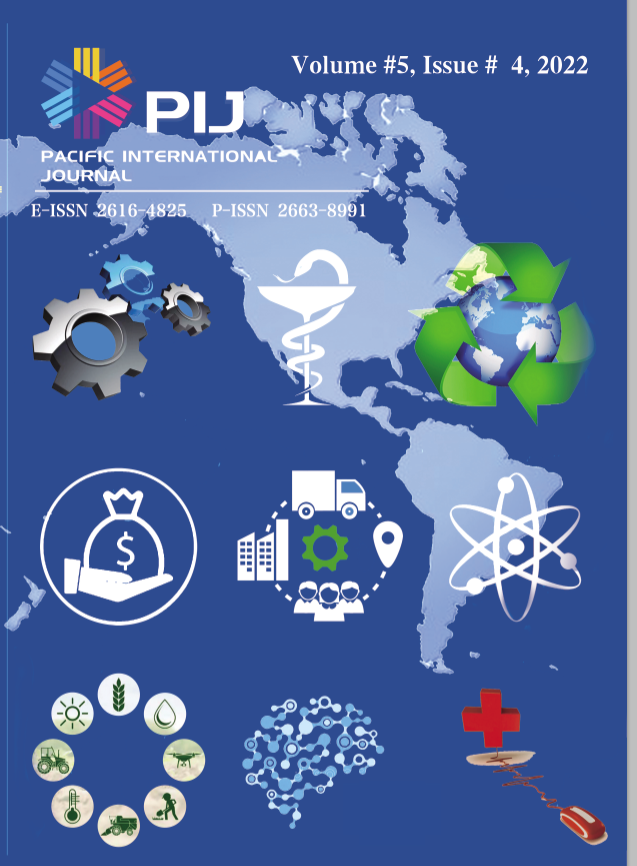 Downloads
CITATION
DOI: 10.55014/pij.v5i4.244
How to Cite
Tao, X., Li, S., Ma, J., & Zhou, M. (2022). Investigation and analysis of medical students' sense of alienation. Pacific International Journal, 5(4), 56–63. https://doi.org/10.55014/pij.v5i4.244
License
Copyright (c) 2022 Pacific International Journal
This work is licensed under a Creative Commons Attribution-NonCommercial-NoDerivatives 4.0 International License.