Shanghai Cooperation Organization Summit Conference 2022 and Pakistan's Expectations
Keywords:
SCO, Centeral Asian States, relations, trade and commerce
Abstract
The Shanghai Cooperation Organisation (SCO) is a permanent intergovernmental international organisation (INGO) that was established on the edifice laid by Shanghai Five. That was established in 1996. The SCO Charter was signed on 7 July 2002 in and entered into force on 19 September 2003. The SCO focuses on cooperation with international and regional organizations. The main objectives of the SCO is to strengthen relations and promote cooperation among member states SCO initial membership of six states has increased to eight permanent members. India and Pakistan have joined SCO 2017.  With Iran and Belarus joining soon, ten states will enjoy the status of permanent members of SCO.  Four countries have observer status and many countries from the Middle East and West Asia have been granted the Dialogue Partners' status which displays their confidence in multifaceted cooperative agenda of the SCO. The 22nd SCO Summit was held at Samarkand on 15-16 September 2022. This year's summit attracted enormous attention from the regional and international media for obvious reasons, including: the conflict between Russia and Ukraine and expected meetings of Heads of States with Chinese President Xi Jinping and President Putin.  The contemporary world is facing multiple challenges and threats, while waiting to see more equitable distribution of resources that would help them to reduce and alleviate prevailing poverty. During the 22nd Summit Meeting, Heads of State of the SCO  objectively discussed various issues faced by the world and their countries and  released a number of statements and documents on safeguarding global food security, international energy security, addressing climate change, and maintaining a secure, stable and diversified supply chain. The SCO has also paid due attention to address regional challenges such as security, connectivity, and economic development. The 'Declaration' released after the 22nd Summit Conference announces various new and innovative approaches to ensuring regional stability, sustainable economic development, strengthening of transport and communication links, and determination to build a more representative, democratic and just multipolar international world order. It must be kept in SCO is not a military alliance, rather it is a cooperative  organization based on mutual respects and trust, mutually beneficial win-win relations, equality of nations and states, and respect for the diversity of civilizations.  The SCO maintains very good working relations with the United Nations and other regional and international organizations. During the 22nd Summit Meeting, President Xi delivered an important statement entitled "Ride on the Trend of the Times and Enhance Solidarity and Cooperation to Embrace a Better Future". He emphasized that "the SCO should keep itself well-positioned in the face of changing international dynamics, in order to a closer SCO community with a shared future.
Downloads
Download data is not yet available.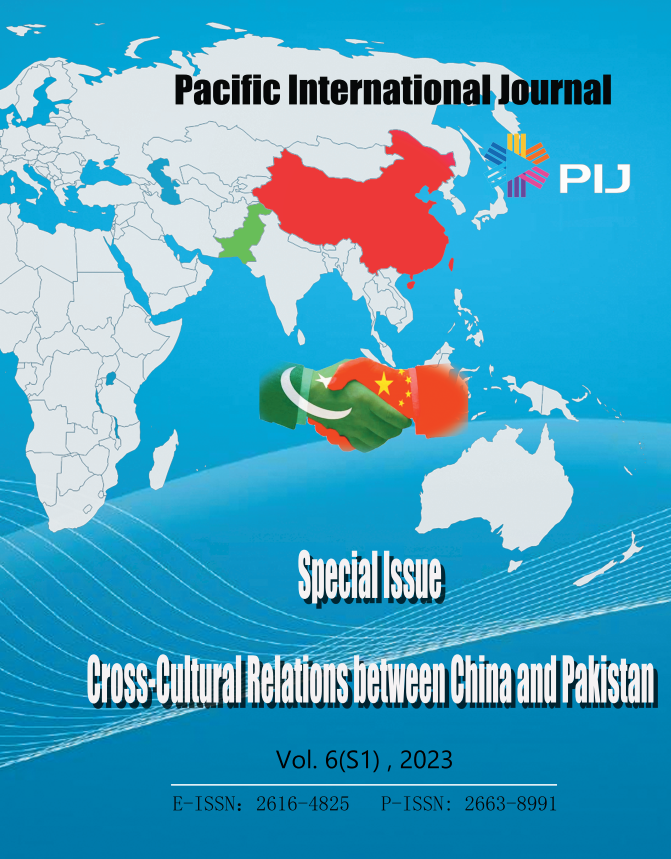 Downloads
CITATION
DOI: 10.55014/pij.v6iS1.247
How to Cite
Hashmat, S. (2023). Shanghai Cooperation Organization Summit Conference 2022 and Pakistan's Expectations . Pacific International Journal, 6(S1), 01–08. https://doi.org/10.55014/pij.v6iS1.247
Section
Cross-Cultural Relations between China and Pakistan
License
Copyright (c) 2022 Pacific International Journal
This work is licensed under a Creative Commons Attribution-NonCommercial-NoDerivatives 4.0 International License.