The Development of China-Pakistan Diplomatic Relations
Keywords:
China-Pakistan diplomatic relations, all-weather strategic cooperative partners, four stages
Abstract
The conditions of China and Pakistan are different, but the friendly relationship has lasted for more than 70 years, which has enlightening significance for international relations in the world. Since the formal establishment of diplomatic relations between the two countries on May 21, 1951, the development of relations between two countries can be divided into four stages: the first stage,known as the "adaptation stage", is in the 1950s.The exchanges between the two sides were mostly ceremonial and non-governmental.In the second stage, from the 1960s to the 1980s, China-Pakistan relations showed two characteristics: frequent high-level visits between the two countries and mutual support on international issues, which means China-Pakistan relations entered a "stable development". The third  is in the 1990s, the "tested and sustained development stage", when the world situation has undergone drastic changes, and the friendly and cooperative relations between China and Pakistan have withstood the test and continued to develop. In the fourth stage, China-Pakistan relations have entered the "comprehensive stage in the new century", and the "all-weather" strategic cooperative partnership has been further strengthened and deepened.
Downloads
Download data is not yet available.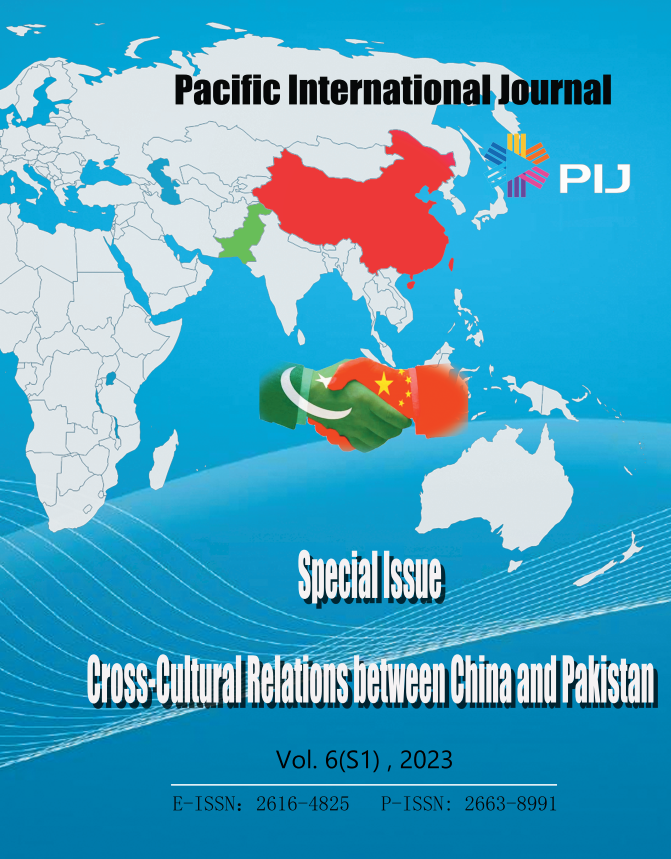 Downloads
How to Cite
Zhao, J., & Guo, Y. (2023). The Development of China-Pakistan Diplomatic Relations. Pacific International Journal, 6(S1), 34–39. Retrieved from https://rclss.com/pij/article/view/284
Section
Cross-Cultural Relations between China and Pakistan
License
Copyright (c) 2023 Pacific International Journal
This work is licensed under a Creative Commons Attribution-NonCommercial-NoDerivatives 4.0 International License.