An Overview of Research on the Issue of Reference
Keywords:
reference; pragmatic reference; mental reference; reference mechanism
Abstract
 This paper provides an overview of reference study, focusing on its definition, importance, methods, and current research trends both abroad and in China. Reference is a fundamental linguistic function that explains the relationship between words and the specific objects they name. The authors highlight the significance of reference in philosophy and linguistics and emphasize the need for further investigation, particularly considering the unique characteristics of Chinese characters. The paper discusses the importance of referential reviews in integrating research results, identifying trends and knowledge gaps, developing theories and concepts, providing practical guidance, and promoting interdisciplinary communication. The methods employed in referential study, including systematic search, data analysis, and interpretation, are described in detail. The current situation of reference study abroad is examined, with a focus on rising analysis on pragmatic reference, deeper research on mental reference, multi-dimensional research on reference mechanism, and relatively independent research on reference. The state of reference research in China is also explored, highlighting the introduction and interpretation of foreign reference theories, as well as the emergence of local referential thought. Finally, the paper suggests future directions for domestic referential study, such as incorporating new ideas from abroad, conducting corpus analysis, and modernizing and localizing referential theories in Chinese linguistic context.
Downloads
Download data is not yet available.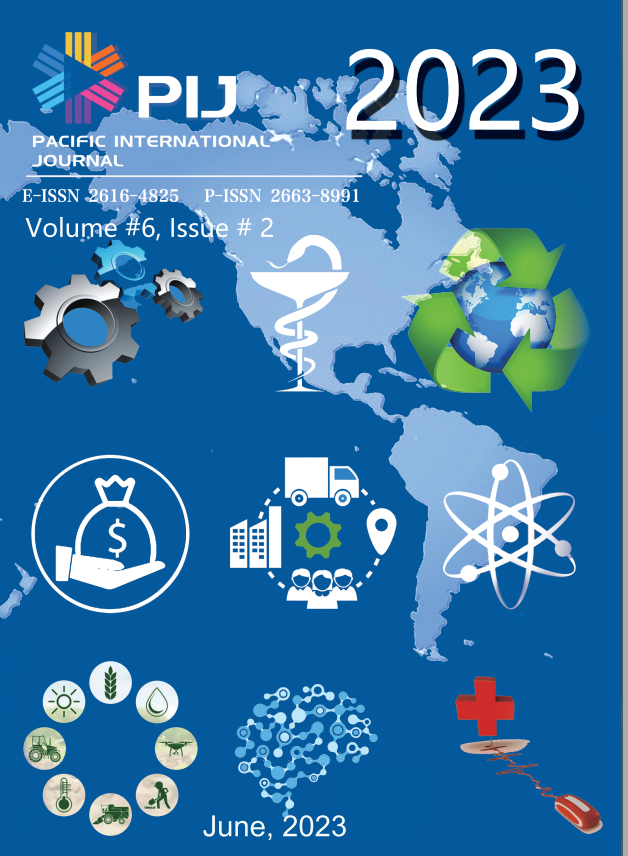 Downloads
CITATION
DOI: 10.55014/pij.v6i2.387
How to Cite
He, F. (2023). An Overview of Research on the Issue of Reference. Pacific International Journal, 6(2), 216–220. https://doi.org/10.55014/pij.v6i2.387
License
Copyright (c) 2023 Pacific International Journal
This work is licensed under a Creative Commons Attribution-NonCommercial-NoDerivatives 4.0 International License.