Cultivation of Core Competence of Oncology Nurse Specialist in China :A SWOT Analysis
Keywords:
ONS; Core Competence; SWTO Analysis; Strategy
Abstract
This paper analyzes the current situation of the core competence cultivation of Oncology Nurse Specialist (ONS) in China, and puts forward targeted development strategies. On the basis of the literature review, according to the relevant theories of SWOT analysis, analyze the advantages and disadvantages, opportunities and threats of ONS development, and make targeted policy suggestions according to different combinations of elements. Strength: Social needs for the development of oncology nursing,the level of oncology specialized nursing service has been improved; Weakness: the training standards and certification standards are not yet unified; Opportunity:Strong support from national policies,expand the professional role and functions of nurses; Threats: The overall professional quality of nurses needs to be strengthened, management has the phenomenon of "emphasizing cultivation and neglecting use".By further guaranteeing the development of ONS, strengthen ONS specialized job management, improving ONS training and certification standards,and emphasizing the improvement of ONS core capabilities, constantly promoting the development oncology nursing in China.
Downloads
Download data is not yet available.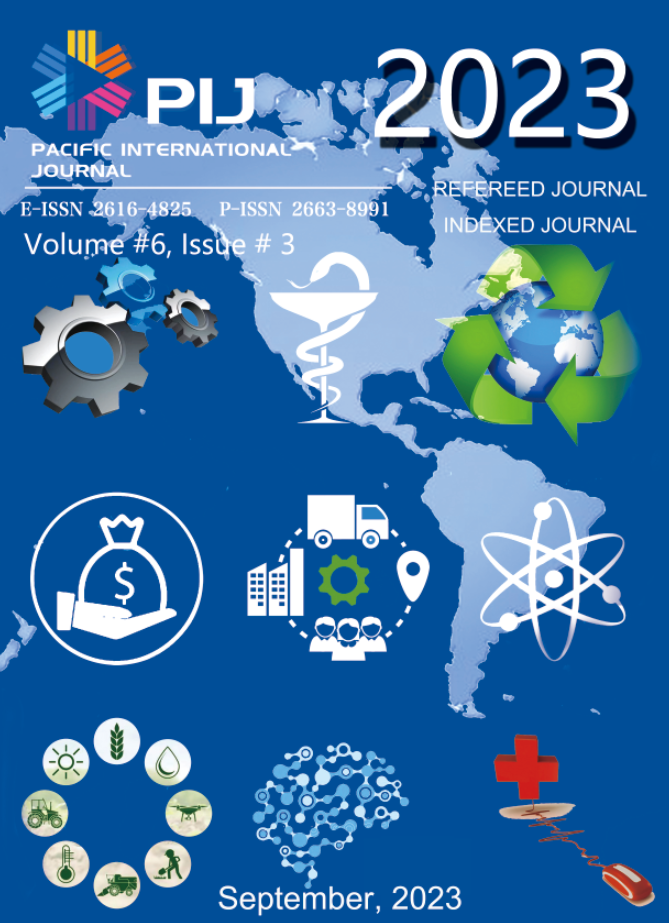 Downloads
How to Cite
Mu, T., Li, X., & Sun, F. (2023). Cultivation of Core Competence of Oncology Nurse Specialist in China :A SWOT Analysis. Pacific International Journal, 6(3), 55–60. Retrieved from https://rclss.com/pij/article/view/401
License
Copyright (c) 2023 Pacific International Journal
This work is licensed under a Creative Commons Attribution-NonCommercial-NoDerivatives 4.0 International License.