Synergy of Internationalization Strategies and Talent Cultivation for International Organizations: A Study of Chinese Universities
Keywords:
Internationalization strategy, talent cultivation, international organizations, global challenges, interdisciplinary, intercultural, sustainable development, Chinese universities
Abstract
The concept of internationalization holds growing significance in higher education, particularly for Chinese universities, as they enhance global engagement, cross-cultural exchange, and international collaboration. Simultaneously, international organizations play a pivotal role in addressing global challenges and advancing sustainable development. This study explores the intersection of China's university internationalization strategies and talent cultivation for international organizations.Chinese universities have embraced varied internationalization endeavors, equipping graduates with intercultural competencies, global perspectives, and effective cross-cultural skills. These efforts align with international organizations' multifaceted needs, requiring a workforce adept at navigating complex global landscapes and addressing intricate issues. The study examines core elements of internationalization strategies impacting talent development, including alignment with international organizations, integration of cutting-edge research, interdisciplinary and intercultural social practice, and fostering diversified global outlooks. By aligning with international organizations' agendas, promoting global perspectives, and integrating academic research, universities pave a path for students to excel in international roles. Encouraging interdisciplinary and intercultural social practices enhances teamwork, social governance, and service-oriented skills—crucial competencies for international organizations. This study recommends aligning internationalization strategies with United Nations 2030 Sustainable Development Goals, addressing global challenges, and fostering international collaborative cultivation. These pillars are crucial for universities aspiring to nurture talents poised for international organizational roles.
Downloads
Download data is not yet available.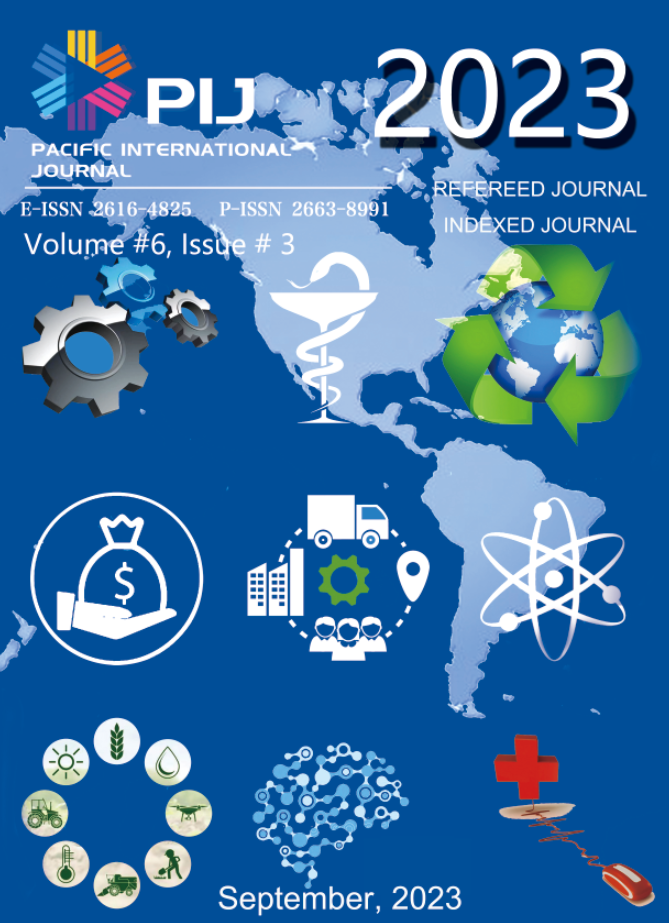 Downloads
CITATION
DOI: 10.55014/pij.v6i3.447
How to Cite
xianggang. (2023). Synergy of Internationalization Strategies and Talent Cultivation for International Organizations: A Study of Chinese Universities. Pacific International Journal, 6(3), 177–182. https://doi.org/10.55014/pij.v6i3.447
License
Copyright (c) 2023 Pacific International Journal
This work is licensed under a Creative Commons Attribution-NonCommercial-NoDerivatives 4.0 International License.