A Study on the Application of Digitized Resources in English Language Teaching under a Blended Teaching Model
Exploration and Reflection on Online Teaching in the Context of the Pandemic
Keywords:
blended learning, English language teaching, digitized teaching resources, application strategy, effectiveness and reflection
Abstract
In the post-pandemic era, with the constant updating and development of information technology, both at home and abroad, the close connection between the modern education system and information technology has been demonstrated. Along with the continuous innovation of modern educational technology tools, the practical application about blended teaching has been developed significantly, and the value of this model, which integrates the advantages of lecture-based teaching and independent learning, for effective teaching of English education has received wide attention. Therefore, in the current educational environment, exploring the application of digital teaching resources in colleges and universities, based on the blended teaching mode, under the conditions of information technology has become a comprehensive need to adapt to the new educational environment, as well as improve the teaching effectiveness. The research background and content of this paper has been summarized by sorting out the current teaching situation in the context of the current pandemic and the background of the development of the blended teaching model, while combining the definition of the core concept, to discusses the strategies for developing and applying digitized teaching resources to teaching practice under this model, thereby to outline the teaching effects produced by the application of this model. Meanwhile, it is further argued that the teaching and practice process of foreign language education needs to continuously absorb advanced educational concepts, timely update and improve teaching methods and develop and utilize multimodal teaching resources, in order to provide a guarantee for the overall improvement of teaching quality, enhance students' fully comprehensive cognition and understanding of English language learning, and exert sustainable teaching effectiveness.
Downloads
Download data is not yet available.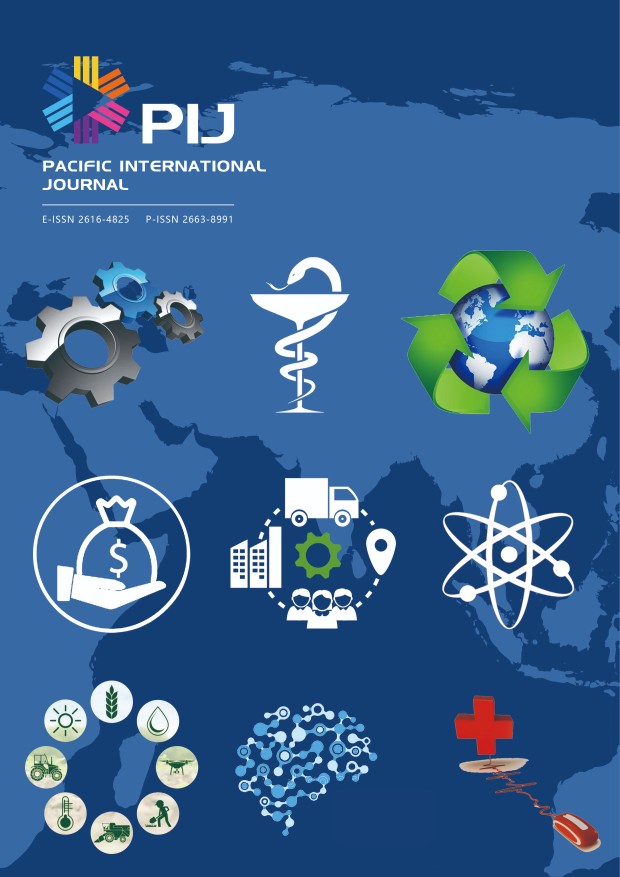 Downloads
CITATION
DOI: 10.55014/pij.v5i1.156
How to Cite
Yang, G. (2022). A Study on the Application of Digitized Resources in English Language Teaching under a Blended Teaching Model: Exploration and Reflection on Online Teaching in the Context of the Pandemic. Pacific International Journal, 5(1), 56–63. https://doi.org/10.55014/pij.v5i1.156
License
Copyright (c) 2022 Pacific International Journal
This work is licensed under a Creative Commons Attribution-NonCommercial-NoDerivatives 4.0 International License.