The The influence of Chinese and Western cultural traditions on ancient architecture
Keywords:
Ancient architectural differences, Ideological, belief differences, Institutional background
Abstract
Architecture is a frozen music, a visual art, and a visual object whose  existence is witnessed by history. Some classic ancient architectures including the pyramids of ancient Egypt, the Parthenon of ancient Greece, the Pantheon of ancient Rome, the Forbidden City, the Great Wall, the Hanging Temple of China and other world-famous traditional Chinese and Western architectures reflect ancient philosophical thoughts of  the times. Architecture has formed a unique culture with the passage of time, and in turn culture plays an influential role to  the formation of architecture. Geographical differences cause diversity to architectural cultures all round the world.  In terms of Chines and western ancient architecture, the two differ each other on appearance, connotation, space and  structure, which indicate not only the culture characteristics but also the aesthetic changes behind the architectures between China and the West.The West's passion for stone architecture and the East's passion for wood architecture are determined by national culture and geographical environment. It is difficult to judge which one is superior, sine such designs are developed to adapt to the environment and living habits. Ancient people  built their characteristic  architecture to meet the needs of the  local people and living conditions.
Downloads
Download data is not yet available.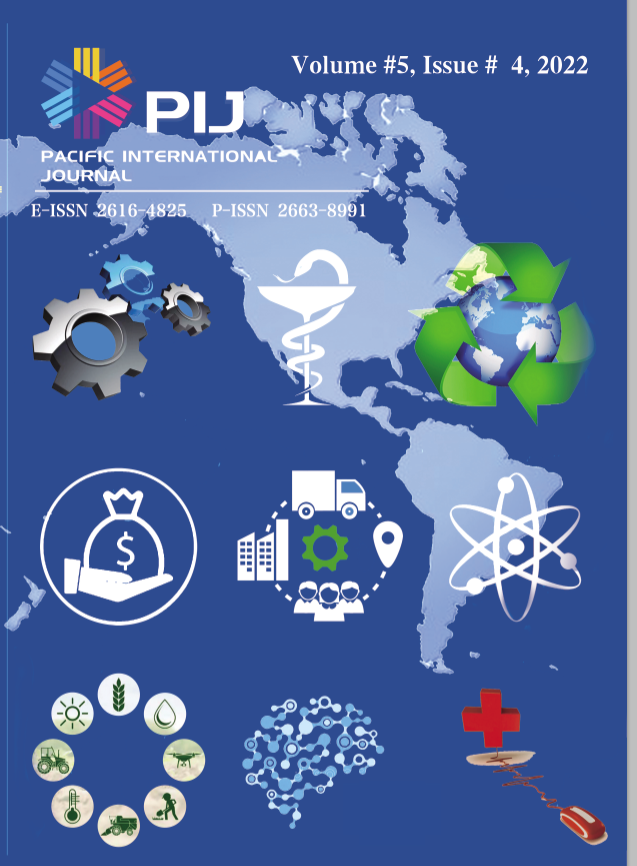 Downloads
CITATION
DOI: 10.55014/pij.v5i4.231
How to Cite
Tian, M., & Xiao, X. (2022). The The influence of Chinese and Western cultural traditions on ancient architecture. Pacific International Journal, 5(4), 105–111. https://doi.org/10.55014/pij.v5i4.231
License
Copyright (c) 2022 Pacific International Journal
This work is licensed under a Creative Commons Attribution-NonCommercial-NoDerivatives 4.0 International License.