THE Challenges toward the Implications of Official Urdu
Challenges toward the implication of official Urdu language
Keywords:
Urdu, Language, Development, Legal Obligation, challenges
Abstract
Urdu is associated with the Muslims of the subcontinent region before the partition of Pakistan and India. It is the national language and one of the official languages of Pakistan. English and Urdu are spoken, written, and understood throughout the country, although the Urdu languages are spoken throughout many regions of Pakistan, including the local and regional languages. For the same reason, Urdu was declared Pakistan's national language after the country gained independence.Afterwards, certain bodies were established for its proper implementation as the official language of the country. Implementation of this constitutional obligation, though, requires a thorough exercise and hard work for the development of languages in Pakistan, such as the competing status of Urdu and English Therefore, academia, constitutionalists, and the general public are suggested to come forward to help the government official fulfil this obligation.
Downloads
Download data is not yet available.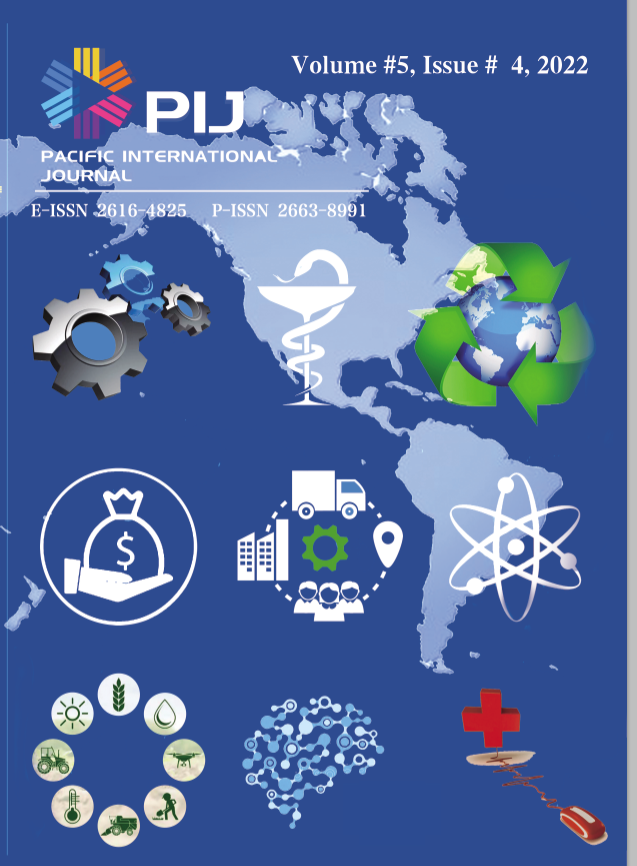 Downloads
CITATION
DOI: 10.55014/pij.v5i4.234
How to Cite
JAFAR, M. R., & JAFAR, M. R. (2022). THE Challenges toward the Implications of Official Urdu: Challenges toward the implication of official Urdu language. Pacific International Journal, 5(4), 33–37. https://doi.org/10.55014/pij.v5i4.234
License
Copyright (c) 2022 Pacific International Journal
This work is licensed under a Creative Commons Attribution-NonCommercial-NoDerivatives 4.0 International License.