The Translator's Adaptation and Selection in the Approach to Translation as Adaptation and Selection
Based on the Three English Versions of San Zi Jing from Linguistic Dimension
Keywords:
Translation as adaptation and selection; Translational eco-environment; Adaptation and selection; San Zi Jing; Linguistic dimension
Abstract
San Zi Jing, with short form, pleasing rhythm and profound significance, is a well-known and representative classic among ancient enlightenment children's books in traditional Chinese society. The core of Translation as Adaptation and Selection is the translator's adaptation to the translational eco-environment of the original text and the translator's selection of the translational eco-environment of the translated text. This paper analyzes three translators' different adaptations and selections by comparing three chosen English translated texts of San Zi Jing from the perspective of linguistic dimension, namely phonology, vocabulary and syntactical structure. It helps to have a better understanding for production of the three different versions for readers and arouses the attention on the ideational level of language in the process of Chinese classics translation.
Downloads
Download data is not yet available.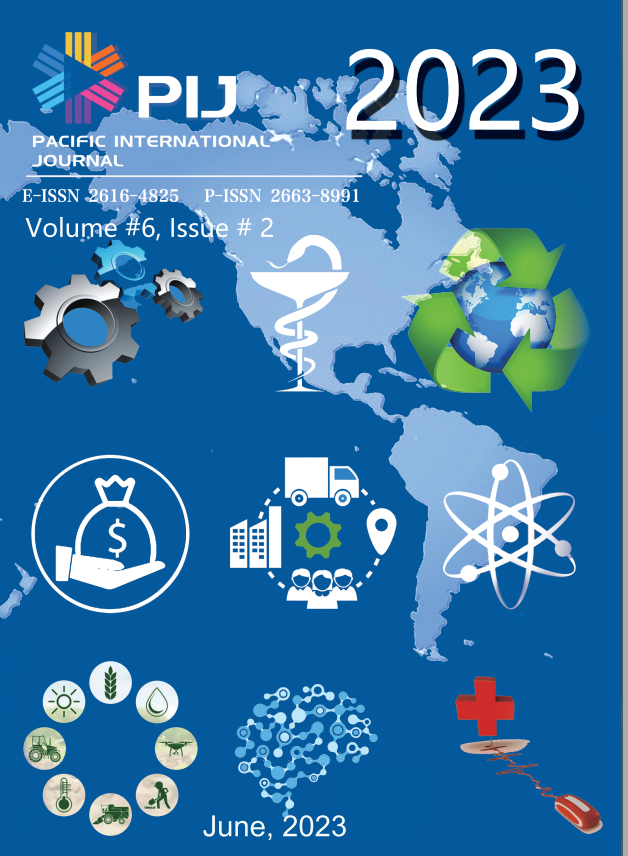 Downloads
How to Cite
Li, Y. (2023). The Translator's Adaptation and Selection in the Approach to Translation as Adaptation and Selection: Based on the Three English Versions of San Zi Jing from Linguistic Dimension. Pacific International Journal, 6(2), 37–45. Retrieved from https://rclss.com/pij/article/view/341
License
Copyright (c) 2023 Pacific International Journal
This work is licensed under a Creative Commons Attribution-NonCommercial-NoDerivatives 4.0 International License.