The Application of Heroic Narrative in English Teaching among Chinese Vocational Universities
Keywords:
Keywords: heroic narrative, vocational university, English teaching
Abstract
Heroic narrative is a form of traditional literary with rich cultural connotations and artistic value. The heroic narrative is a storytelling device that portrays a protagonist, often referred to as the hero, embarking on a challenging journey or quest. The hero is typically portrayed as courageous, virtuous, and possessing extraordinary abilities or qualities.In the context of English teaching in Chinese vocational universities, heroic narratives can be used as reading and analysis materials.Creating heroic narratives can improve students' writing ability and creative thinking, learning the cultural elements in Chinese heroic narratives can enhance students' cultural self-confidence, strengthen students' belief in heroes and their love for the country and improve their ability to apply English. By conducting a questionnaire and analyzing the responses,the author designs a variety of out classroom teaching activities in the form of tutoring the English corner activities and holding a series of competitions, this paper aims at exploring the application of heroic narrative in the English teaching of vocational universities in China, in order to cultivate students' excellent qualities of Chinese heroes,such as patriotism,filial piety,courage and honor and integrity. And at the same time the research result can provide some useful enlightenment for English educators in vocational universities.
Downloads
Download data is not yet available.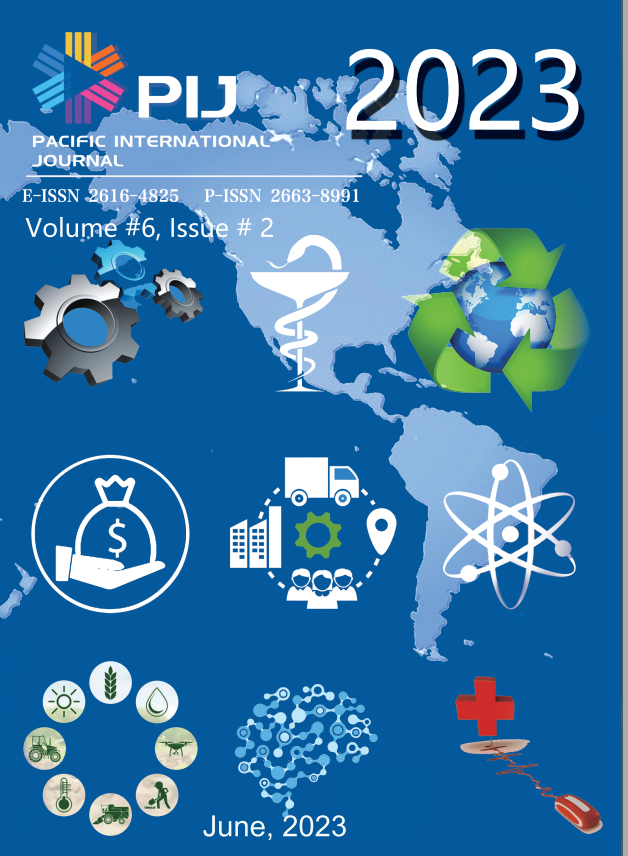 Downloads
CITATION
DOI: 10.55014/pij.v6i2.376
How to Cite
Fan, Y. (2023). The Application of Heroic Narrative in English Teaching among Chinese Vocational Universities . Pacific International Journal, 6(2), 163–169. https://doi.org/10.55014/pij.v6i2.376
License
Copyright (c) 2023 Pacific International Journal
This work is licensed under a Creative Commons Attribution-NonCommercial-NoDerivatives 4.0 International License.