The influence of swimming sports on teenagers' physical health
Keywords:
swimming; teenagers; college students; physical health
Abstract
 Long-term adherence to swimming is conducive to improving the human heart and lung endurance, improving the function of the respiratory system, improving the metabolism and the ability of the muscle system, treating and preventing chronic diseases, etc. Swimming has a strong and practical value in military, production, survival skills and life services. Guiding teenagers to actively participate in swimming can improve their physical health and promote the formation of their lifelong awareness of physical exercise. In this paper, the students of a university in Nanchang (nonsports major) are taken as the research object, and the physical health of young swimmers is investigated experimentally by using the method of literature, questionnaire, test and mathematical statistics. The findings of the study show that: After 12 weeks of planned intervention exercise, the BMI of male students was 22.32±3.17, that of female students was 19.24±2.54, that of female students was 58.24±0.25, that of female students was 53.14±2.15. In terms of physical fitness, After intervention, sit-up in boys 41.25±2.12 and girls 30.25±1.24, 50m boys 7.51±1.65 and girls 8.78±3.25, standing long jump in boys 2.45±2.21 and girls 2.16±1.68, respectively. Men's 1000 meters 4.15±3.76, women's 800 meters 4.21± 2.89, grip strength 37.2 ± 1.24 boys, 30.21 ± 1.21 girls, swimming sports can reduce body fat content, improve vital capacity and vital mass index, improve physical function and enhance physical fitness, in addition to sleep has also been effectively improved. It is recommended that teenagers insist on swimming exercise, which can not only improve physical and mental health, but also help to improve learning efficiency.
Downloads
Download data is not yet available.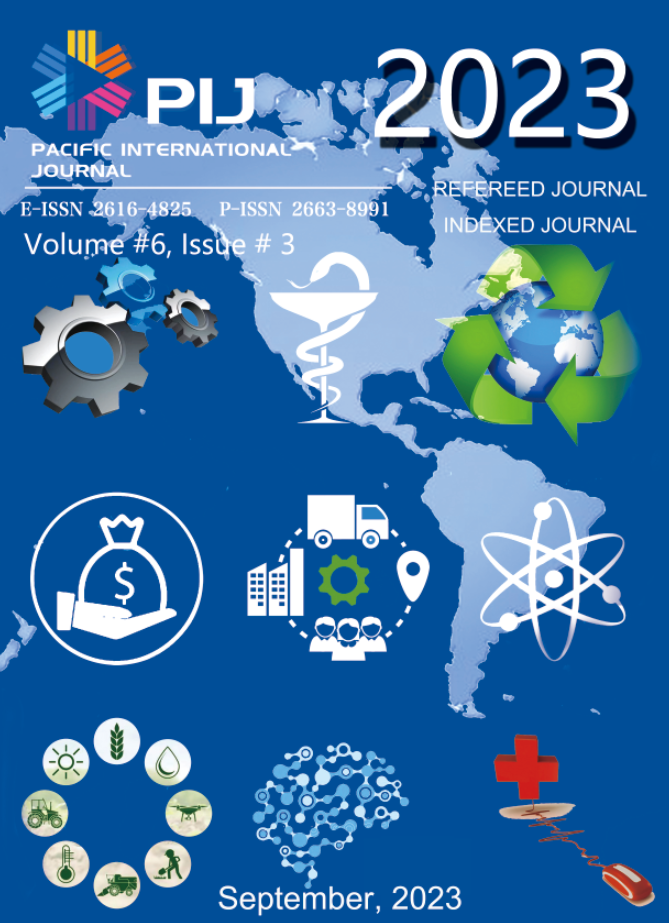 Downloads
CITATION
DOI: 10.55014/pij.v6i3.431
How to Cite
肖城. (2023). The influence of swimming sports on teenagers' physical health. Pacific International Journal, 6(3), 139–143. https://doi.org/10.55014/pij.v6i3.431
License
Copyright (c) 2023 Pacific International Journal
This work is licensed under a Creative Commons Attribution-NonCommercial-NoDerivatives 4.0 International License.