Life Lessons: The Philosophy of Growth Contained in Jack London's White Fang
An Exploration of Survival and Love
Keywords:
White Fang, Jack London, philosophy of growth, survival and love
Abstract
As one of the outstanding representative works of the famous American realist writer Jack London, the story tells the growth process of a little gray wolf named "White Fang". This novel describes how a young wolf enters the civilized world of human beings from the wilderness, and tells the legendary experience of the main character, White Fang, who eventually turns from a wolf to a dog through trials and tribulations. This novel tells people that human society is different from the animal world, and they need not only to adapt to the environment but also to accept the ethical and moral constraints in order to obtain a broader space for growth if they want to survive in society. By reviewing the main content of White Fang and the author's biography, this paper analyzes the background of the creation of White Fang and highlights the growth of White Fang and the meaning of life by analyzing the description of the survival experience of White Fang in the work to show the tenacity of its vitality, with a view to reflecting on its inspiration and reflection on real life through the theme of the law of life and the principles of life in the novel. Furthermore, it aims at giving a positive interpretation of the meaning of life.   
Downloads
Download data is not yet available.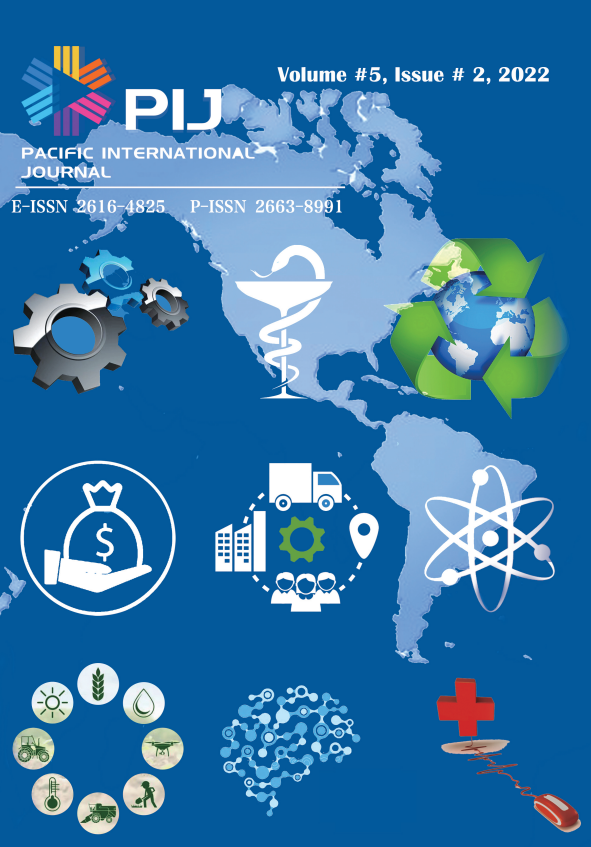 Downloads
CITATION
DOI: 10.55014/pij.v5i2.175
How to Cite
Yang, G. (2022). Life Lessons: The Philosophy of Growth Contained in Jack London's White Fang : An Exploration of Survival and Love . Pacific International Journal, 5(2), 105–110. https://doi.org/10.55014/pij.v5i2.175
License
Copyright (c) 2022 Pacific International Journal
This work is licensed under a Creative Commons Attribution-NonCommercial-NoDerivatives 4.0 International License.