Return to Nature and Gain Self-consciousness
An Analysis of Jack London's Consciousness of Spiritual Ecology in The Valley of the Moon
Keywords:
ecological consciousness; spiritual ecology; The Valley of the Moon
Abstract
Abstract: With the deterioration of the global ecological environment, the thinking on ecological issues involving in Jack London's novels has attracted more and more attention of the world. This paper attempts to interpret the profound spiritual ecological consciousness in Jack London's The Valley of the Moon from the perspective of ecocriticism through text analysis. A study of spiritual ecology should provide an approach to the spiritual crisis by analyzing the essence of the spiritual ecology. This paper starts with analyzing the disorder of spiritual ecology including isolation from nature and loss of self-awareness, and goes further to give an analysis on Jack London's proposal that human should return to nature and regain self-consciousness. Readers may gain some enlightenment from The Valley of the Moon and this paper.  
Downloads
Download data is not yet available.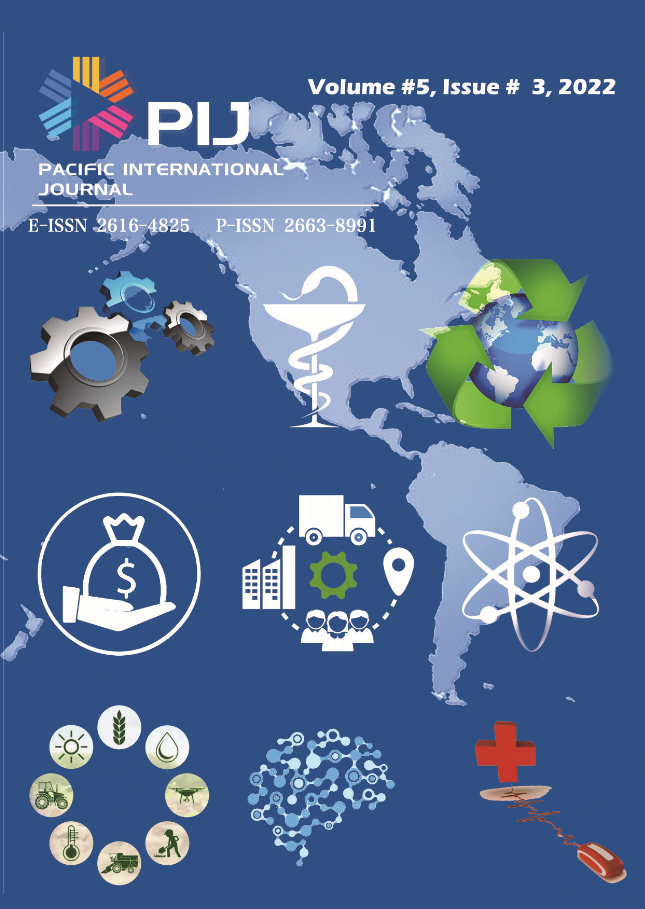 Downloads
How to Cite
Zhu, H., & Xiong, H. (2022). Return to Nature and Gain Self-consciousness: An Analysis of Jack London's Consciousness of Spiritual Ecology in The Valley of the Moon. Pacific International Journal, 5(3), 47–51. https://doi.org/10.55014/pij.v5i3.196
License
Copyright (c) 2022 Pacific International Journal
This work is licensed under a Creative Commons Attribution-NonCommercial-NoDerivatives 4.0 International License.