Conflict and Adaptation: The History and Future of China-Pakistan Cultural Exchange
Keywords:
China-Pakistan cultural exchange; history; conflict; adaptation.
Abstract
The relationship between China and Pakistan has a long history, and the two countries have maintained a long-term cooperative partnership. Under this relationship, fruitful cultural exchanges have taken place, although occasional cultural conflicts have occurred. Based on the foundation of long-term cooperation, conflicts in cultural exchanges have been effectively resolved through mutual visits, promoting deeper understanding and trust between the two sides. Therefore, it can be said that cultural exchange between China and Pakistan is an important tool for adjusting cultural conflicts, promoting diplomatic relations, and bridging the gap between the two countries. This article reviews and examines the history of cultural exchanges between China and Pakistan and proposes a conflict adjustment framework based on "respect-understanding-communication-trust." Specific measures are also proposed, such as "establishing smooth cultural communication channels, improving conflict resolution mechanisms, deepening cultural exchange projects, and strengthening joint research projects" to adjust cultural conflicts and promote deeper cultural exchanges between the two countries.
Downloads
Download data is not yet available.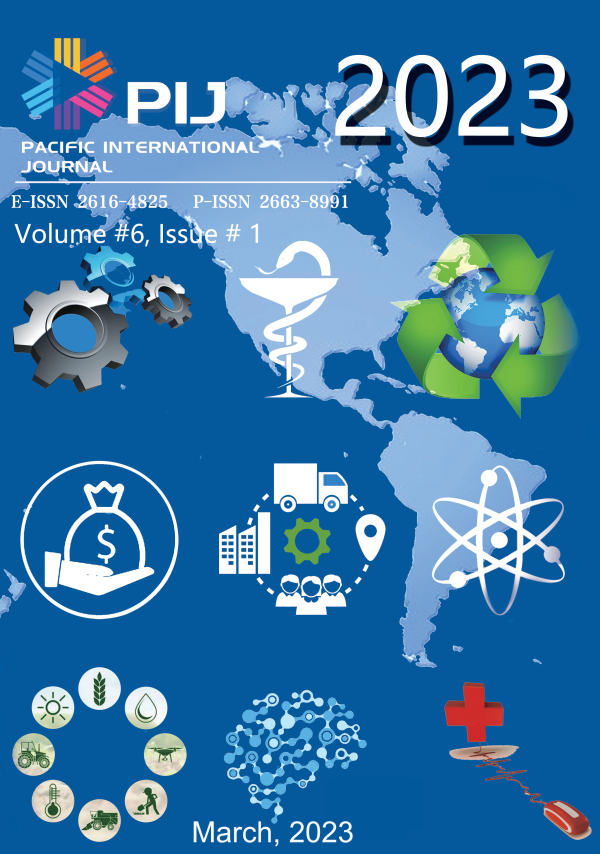 Downloads
CITATION
DOI: 10.55014/pij.v6i1.328
How to Cite
Yang, F., & Zhao, T. (2023). Conflict and Adaptation: The History and Future of China-Pakistan Cultural Exchange. Pacific International Journal, 6(1), 142–148. https://doi.org/10.55014/pij.v6i1.328
License
Copyright (c) 2023 Pacific International Journal
This work is licensed under a Creative Commons Attribution-NonCommercial-NoDerivatives 4.0 International License.