On Chinese Children's Acquisition of Motion Events
Keywords:
Chinese motion events; lexicalization pattern; language acquistion
Abstract
The motion events expressions in Chinese have been a controversial topic and few research on them from the developmental perspective. Therefore, based on the long-term tracking corpus of two Mandarin children SWK and WMX from their 13 months to 48 months, this paper studies the lexicalization of Chinese children's motion events in the process of language acquisition to reveal the unique features in Chinese motion event expressions. Research revealed that at age 3, Chinese children began to express motion events primarily using the serial verb structure, that is, a manner verb + path verb pattern and children's motion event expressions grew progressively more extensive with age. Chinese children follow the satellite-framed language pattern early on. The authentic language use in corpora and the features found based on them prove that Chinese is a satellite-framed language. The present study offers a new type of evidence for the typological properties of the language from the developmental perspective and could shed fresh insight on a thorny issue regarding the classification of Mandarin Chinese in motion events.
Downloads
Download data is not yet available.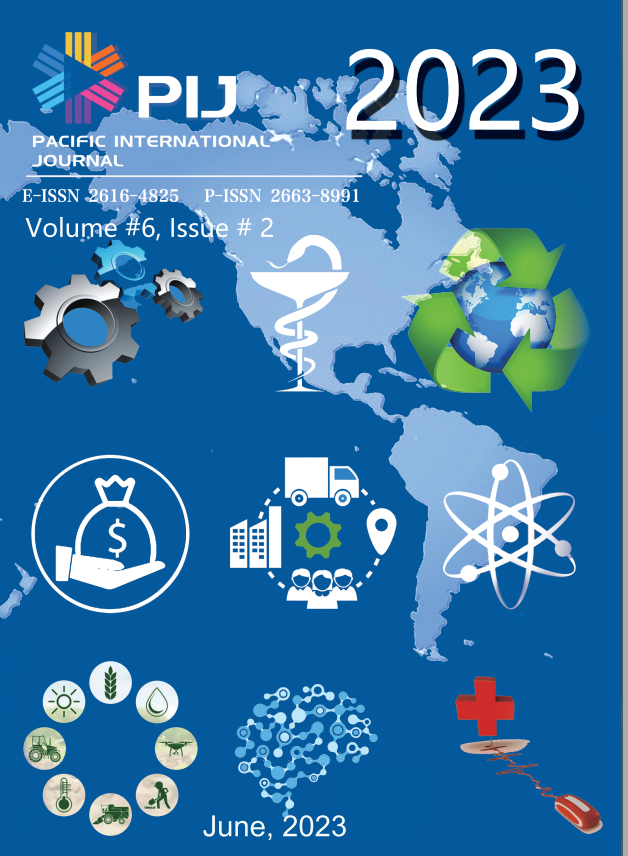 Downloads
CITATION
DOI: 10.55014/pij.v6i2.347
How to Cite
wang, C. (2023). On Chinese Children's Acquisition of Motion Events . Pacific International Journal, 6(2), 63–68. https://doi.org/10.55014/pij.v6i2.347
License
Copyright (c) 2023 Pacific International Journal
This work is licensed under a Creative Commons Attribution-NonCommercial-NoDerivatives 4.0 International License.