Getting Multicultural Concepts from Malaysian Modern Pewter Craftwork
Keywords:
multi-cultures, modern pewter craftwork, cultural symbols, traditional crafts, culture-based design
Abstract
 Traditional pewter craft in Malaysia has a development history of more than 100 years and achieved success in the modern market, compared to the recession in the original countries of traditional pewter manufacturing such as China and Euro-American countries. This article is a study of the multicultural features contained in the design of pewter craft works, which is one of the main factors for the success. The evaluation method is based on judgmental or purposive sampling on part of a large collection of pewter craft works from major Malaysian companies and local pewter craft workshops. The analysis of this study reveals a regulation of the multicultural features in Malaysian modern pewter craft works, and provides a way how artisans and designers get multicultural design awareness. A set of practical steps about the way of designers combine the production of traditional craftwork with different cultural elements, which is effectively beneficial to develop a traditional cultural craft in contemporary time. The findings of this study are expected to be useful in culture-based design, expanding the cultural vision of contemporary artists and designers based on the way of thinking and rules of the internal evolution of a country's culture.
Downloads
Download data is not yet available.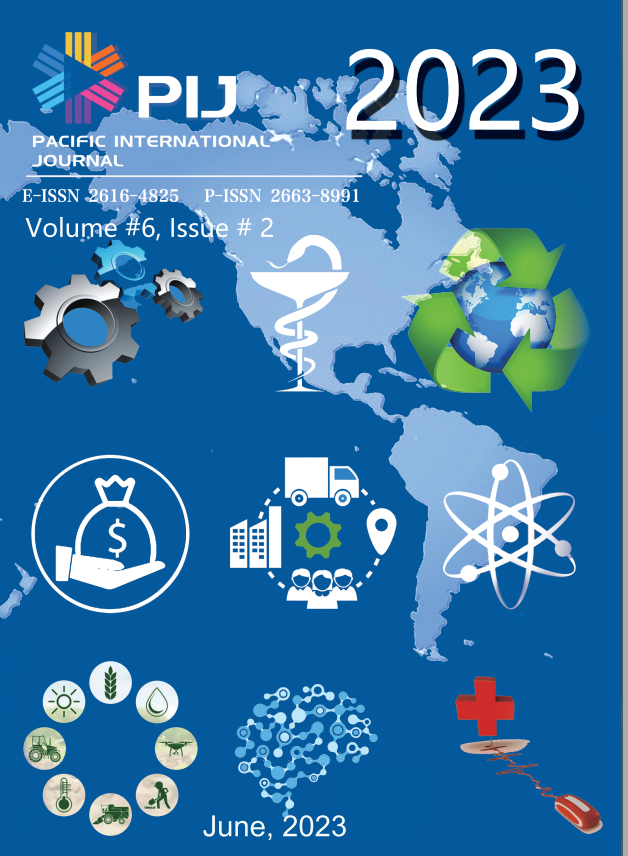 Downloads
CITATION
DOI: 10.55014/pij.v6i2.367
How to Cite
Hu, W., & Abindinhazir, Z. bin. (2023). Getting Multicultural Concepts from Malaysian Modern Pewter Craftwork. Pacific International Journal, 6(2), 170–178. https://doi.org/10.55014/pij.v6i2.367
License
Copyright (c) 2023 Pacific International Journal
This work is licensed under a Creative Commons Attribution-NonCommercial-NoDerivatives 4.0 International License.