The Impact of College English Teachers' Psychological Well-being on English Teaching
Keywords:
Psychological well-being, College English teachers, English teaching, Instructional practices, Support strategies
Abstract
This qualitative study explores the impact of psychological well-being on the teaching practices of Chinese college English teachers and aims to identify strategies for supporting their well-being. Through semi-structured interviews with five participants, including junior and senior faculty members from Guilin Medical University, key challenges to well-being are identified, such as heavy workloads, limited autonomy, and difficulties in interpersonal relationships. These challenges have significant effects on teaching practices, including reduced student engagement and creativity. The findings demonstrate that higher levels of well-being positively influence instructional practices, leading to increased engagement, motivation, and satisfaction. Autonomy in teaching, competence and effectiveness, and positive student relationships are highlighted as essential factors. The study proposes strategies including autonomy support, competence development, social support, recognition and feedback, and work-life balance to promote the well-being of college English teachers. The research contributes to the literature on teacher well-being, providing insights for educational policymakers, administrators, and teacher training programs to foster a supportive environment for professional growth and effective English language instruction.
Downloads
Download data is not yet available.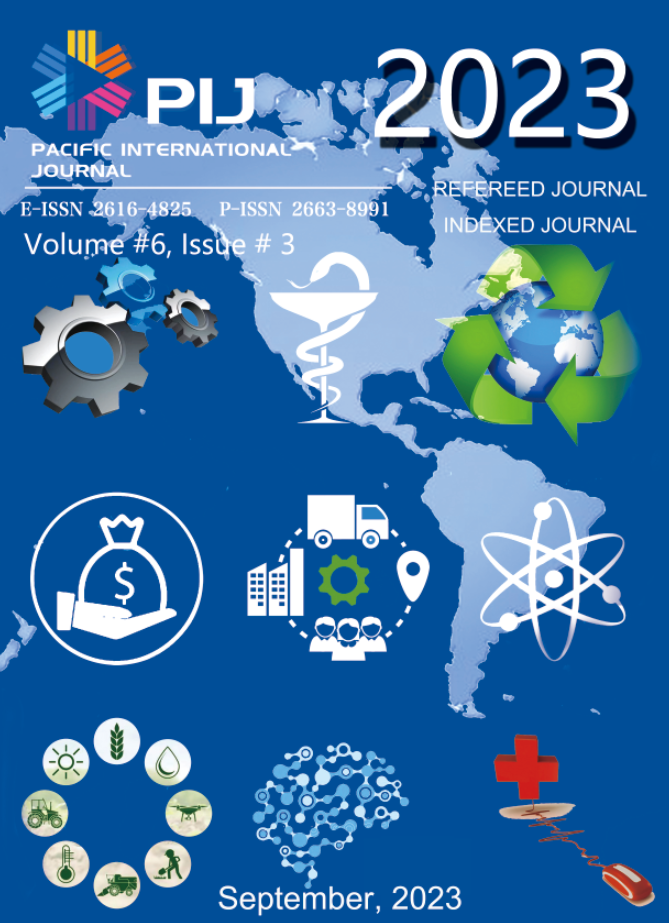 Downloads
CITATION
DOI: 10.55014/pij.v6i3.418
How to Cite
Jing, X., & Wei , X. (2023). The Impact of College English Teachers' Psychological Well-being on English Teaching. Pacific International Journal, 6(3), 106–110. https://doi.org/10.55014/pij.v6i3.418
License
Copyright (c) 2023 Pacific International Journal
This work is licensed under a Creative Commons Attribution-NonCommercial-NoDerivatives 4.0 International License.