EnhancingSocialAdaptabilityofHigherVocationalGraduatesforEffectiveElderlyCareServicesintheContextofanAgingPopulation
Keywords:
Keywords: eldercare , social adaptability, higher vocational education, aging population, professional development
Abstract
The rise in global life expectancy driven by economic growth has led to an increasingly aging population, thus highlighting the need for comprehensive elderly care services. In China, the proportion of individuals aged 60 and above has reached 18.70%, and this figure is projected to rise to 34.9% by 2050. This underscores the demand for skilled elderlycare professionals; however, the current education system struggles to meet industry standards, resulting in a gap between training and societal requirements. This study examines the social adaptability of higher vocational graduates specialized in elderly care services, focusing on areas such as independent living, cognitive abilities, interpersonal skills, vocational competence, and teamwork. The findings highlight the necessity for tailored interventions to enhance graduates' well-being and effectiveness. In response, strategies are proposed, including transformative mindsets, character development, local alignment with development goals, and immersive field practice. This research underscores the pivotal role of higher education institutions in producing qualified professionals equipped to address the challenges posed by an aging society.
Downloads
Download data is not yet available.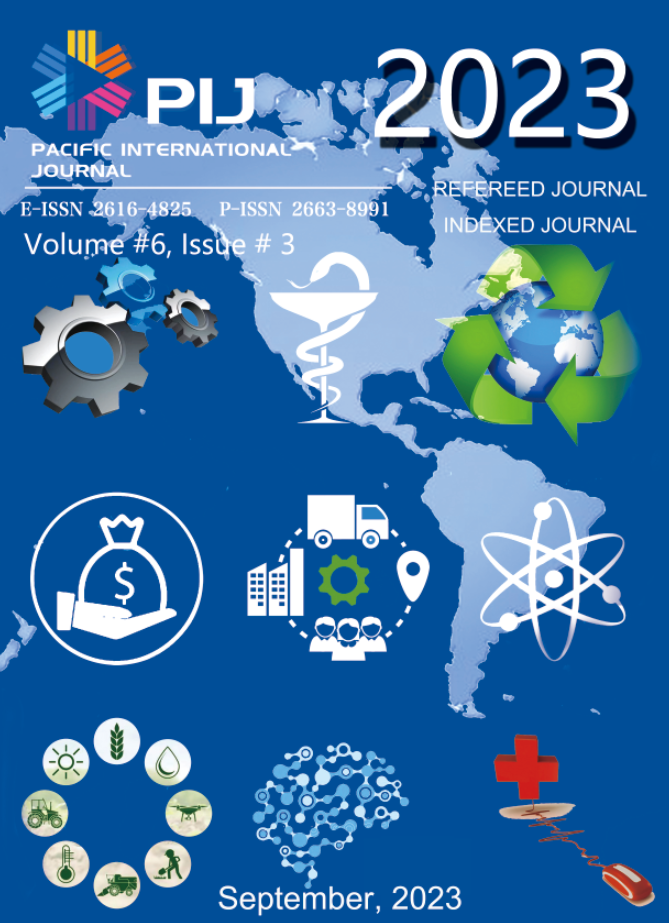 Downloads
CITATION
DOI: 10.55014/pij.v6i3.450
How to Cite
WANG, F., 金昭., & 李春. (2023). EnhancingSocialAdaptabilityofHigherVocationalGraduatesforEffectiveElderlyCareServicesintheContextofanAgingPopulation. Pacific International Journal, 6(3), 188–192. https://doi.org/10.55014/pij.v6i3.450
License
Copyright (c) 2023 Pacific International Journal
This work is licensed under a Creative Commons Attribution-NonCommercial-NoDerivatives 4.0 International License.