Iron Brother relations under The Belt and Road Initiative
Keywords:
CPEC, BRI, cooperation, iron brother, relation
Abstract
 In 1951,China established diplomatic relations with it's neighbouring country Pakistan. Over the past 71 years, the two sides developed good-neighborly friendship and mutually beneficial cooperative relations on the basis of the Five Principles of Peaceful Coexistence. Under the back ground of The Belt and Road Initiative, the two sides enhanced the relations to all-weather strategic partnership, which is known as Iron Brother relations as well. CPEC is a model project of the Belt and Road Initiative, since it will boost economic development and create new business and job opportunities, helping to reduce poverty in Pakistan. CPEC will improve trade and linkage between China and Pakistan and the rest of the world by opening new opportunities, optimizing business, and enhancing cooperation in accordance with the win-win model. By reviewing the Belt and Road Initiative and CPEC, this paper is to explore how the friendship of the two sides developed and what lessons can be learned from this model international friendship. The paper discusses the national interests, fundamental diplomatic principles, and the blueprint of building a community of shared human destiny respectively.
Downloads
Download data is not yet available.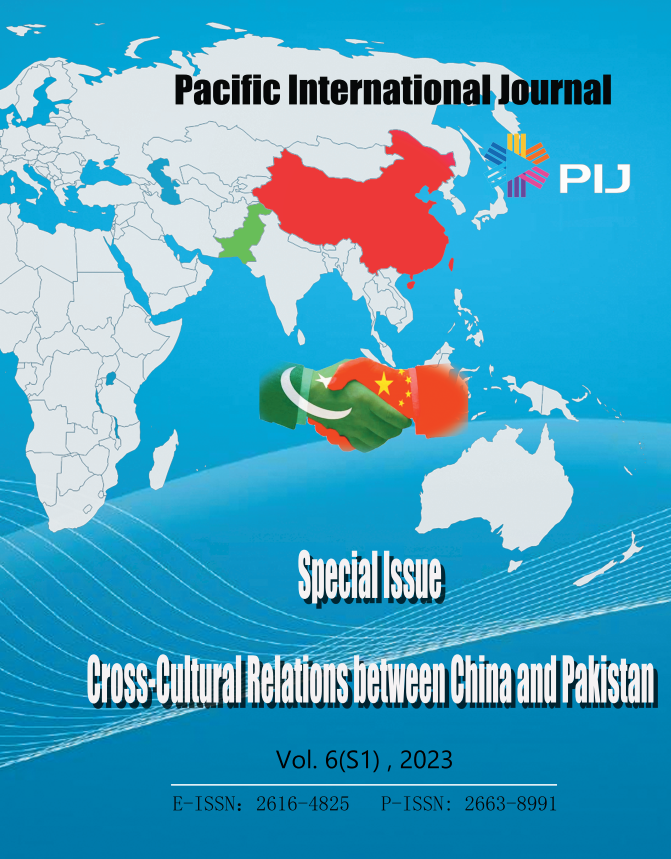 Downloads
How to Cite
Tang, J. (2023). Iron Brother relations under The Belt and Road Initiative. Pacific International Journal, 6(S1), 22–27. Retrieved from https://rclss.com/pij/article/view/251
Section
Cross-Cultural Relations between China and Pakistan
License
Copyright (c) 2023 Pacific International Journal
This work is licensed under a Creative Commons Attribution-NonCommercial-NoDerivatives 4.0 International License.