An Empirical Study of Psychological Assessment Methods in News Communication Activities
Based on the perspective of communication psychology
Keywords:
Psychological Assessment, News Communication, Emotional Assessment, Cognitive Assessment, Behavioral Assessment, Social Impact Assessmen
Abstract
In the realm of news communication activities, psychological assessment plays a pivotal role. It leverages a variety of methods and tools to evaluate the public's behaviors, psychological, and mental processes. This assessment can guide news communication professionals and policymakers, aiding them in enhancing their societal news communication efforts. This paper delves into the application of psychological assessment in news communication, using empirical case studies for analysis. It offers evaluations in areas such as emotional assessment, cognitive assessment, behavioral assessment, and social impact assessment, while seeking to refine the assessment methodologies. Our findings reveal that the exploration of novel assessment methods, fostering interdisciplinary collaboration, acknowledging the influence of diverse groups and societal strata, and ensuring the quality and reproducibility of empirical research are crucial strategies to advance the use of psychological assessment in news communication. This progression is key to the evolution and advancement of news communication.
Downloads
Download data is not yet available.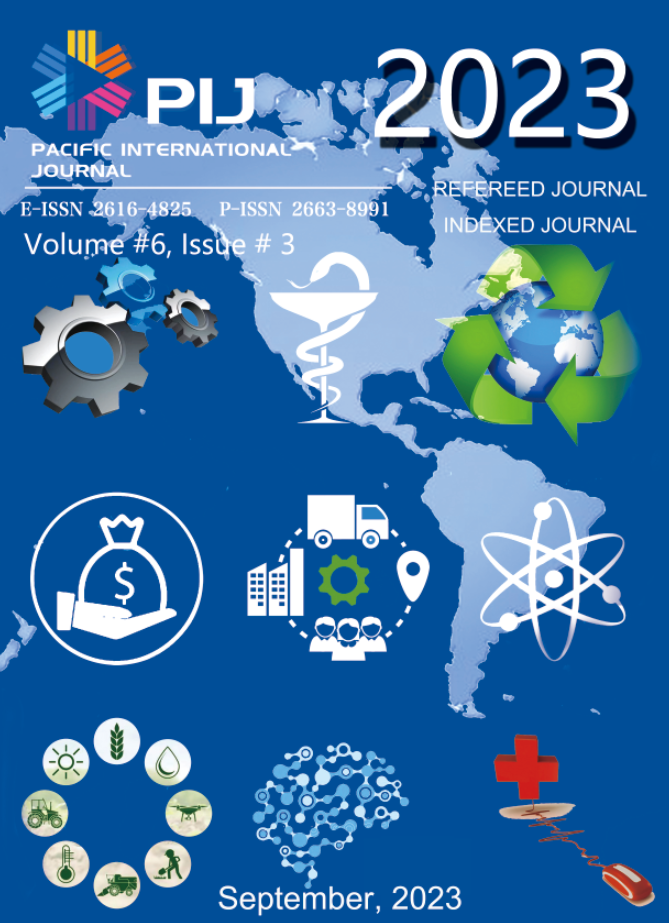 Downloads
CITATION
DOI: 10.55014/pij.v6i3.429
How to Cite
liu, lixia, & Su, H. (2023). An Empirical Study of Psychological Assessment Methods in News Communication Activities: Based on the perspective of communication psychology. Pacific International Journal, 6(3), 134–138. https://doi.org/10.55014/pij.v6i3.429
License
Copyright (c) 2023 Pacific International Journal
This work is licensed under a Creative Commons Attribution-NonCommercial-NoDerivatives 4.0 International License.