An Analysis of the Path of Developing Ideological and Political Education in the Course of Comprehensive English in Private College
Taking Inner Mongolia Honder College of Arts and Sciences as an Example
Keywords:
ideological and political education
Abstract
On May 28th, 2020, the Ministry of Education deliberated and passed the Guidelines for Ideological and Political Construction of Courses in Colleges and Universities, which requires that ideological and political education be integrated into the talent training system, comprehensively promote ideological and political construction of courses in colleges and universities, give full play to the role of each course in educating people, and improve the quality of talent training in colleges and universities. For college English majors, the ideological and political curriculum is a new teaching reform. While cultivating students' language skills, teachers should subtly combine the contents of the texts learned to carry out ideological and political education, help students deeply understand China's excellent traditional culture and the great achievements of socialist modernization, generate a sense of national pride and identity, and enhance the "four self-confidence". Especially for students in ethnic minority areas, it is necessary to improve students' awareness of building a Chinese national community in teaching, knowing that all ethnic groups should hold together like pomegranate seeds. Only when ethnic groups unite with one family can we build the Chinese Dream together.
Downloads
Download data is not yet available.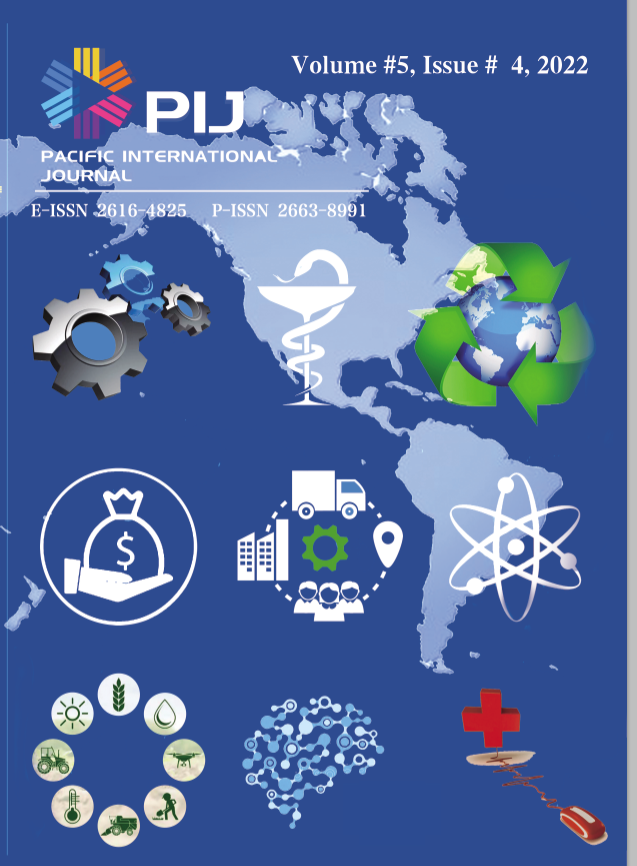 Downloads
CITATION
DOI: 10.55014/pij.v5i4.221
How to Cite
Cui, S. (2022). An Analysis of the Path of Developing Ideological and Political Education in the Course of Comprehensive English in Private College: Taking Inner Mongolia Honder College of Arts and Sciences as an Example. Pacific International Journal, 5(4), 89–93. https://doi.org/10.55014/pij.v5i4.221
License
Copyright (c) 2022 Pacific International Journal
This work is licensed under a Creative Commons Attribution-NonCommercial-NoDerivatives 4.0 International License.