The Interplay Between Table Tennis Skill Development and Sports Performance: A Comprehensive Review
Abstract
This study presents a comprehensive literature review on skill development in table tennis, focusing on various factors that influence expertise in the sport. The research synthesizes findings from multiple studies to understand the effectiveness of mental training programs, the relationship between cognitive functions and table tennis skills, differences between elite and sub-elite players, the impact of visual attention on performance, the effects of plyometric training on serve performance, and the comparison of practice schedules for skill learning and retention. Additionally, the paper explores the stages of tennis forehand attacking technique development, encompassing generalization, differentiation, consolidation, and automation stages, while discussing individual and environmental factors influencing skill development, highlighting the importance of early learning experiences, motivation, intelligence, and family support. Furthermore, the research delves into the history of table tennis performance evaluation methods, including video observation, expert interviews, and the four-stage index evaluation, establishing the reciprocal relationship between skill development and sports performance, emphasizing how enhanced athletic performance fosters skill mastery and vice versa. The findings underscore the significance of mental preparation, cognitive functions, technical proficiency, visual attention, and practice structuring in the pursuit of expertise in table tennis, indicating that incorporating mental training, cognitive training, specialized practice, and plyometric exercises can be beneficial for skill development and performance improvement in the sport.
Downloads
Download data is not yet available.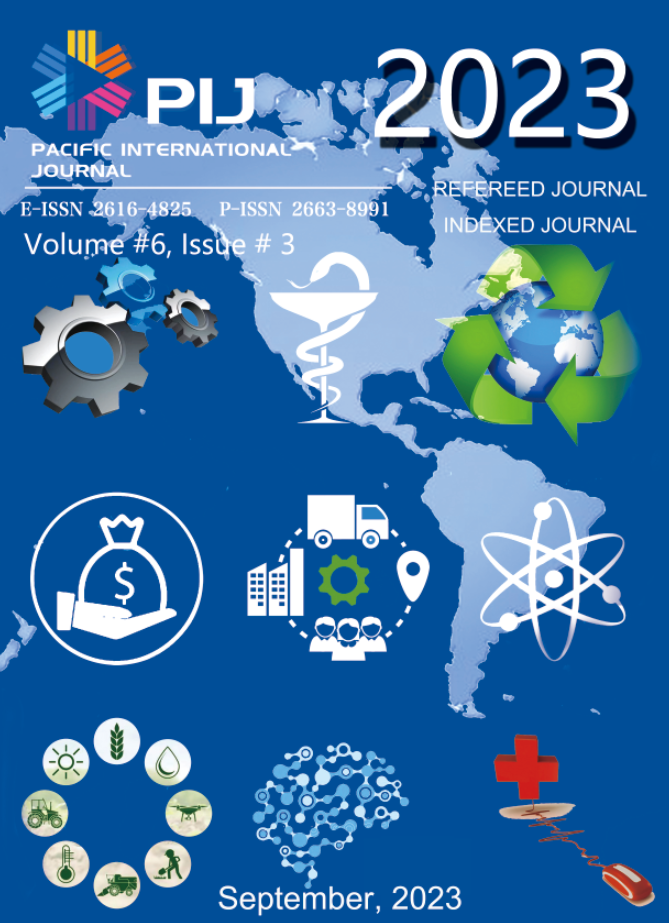 Downloads
CITATION
DOI: 10.55014/pij.v6i3.433
How to Cite
Zhang, S., Chen, G., Wu, Q., & Li, X. (2023). The Interplay Between Table Tennis Skill Development and Sports Performance: A Comprehensive Review. Pacific International Journal, 6(3), 150–156. https://doi.org/10.55014/pij.v6i3.433
License
Copyright (c) 2023 Pacific International Journal
This work is licensed under a Creative Commons Attribution-NonCommercial-NoDerivatives 4.0 International License.